WARNING: Used car buyers who continue to buy cars online and unseen: You'll never find your gold on a sandy beach,You'll never drill for oil on a city street, I know you're looking for a ruby in a mountain of rocks But there ain't no Coup deVille Hiding at the bottom of a Cracker Jack box, Sellers can and will lie. Buy used cars where you can go to a public place and see, touch, sit in and drive the vehicle and at least make sure Title VIN is a match for VIN on car.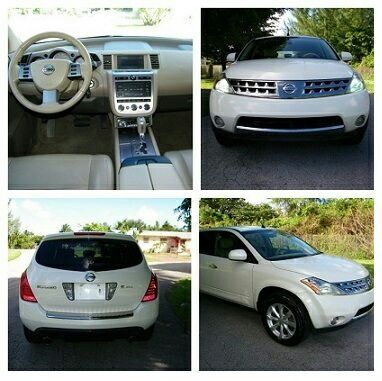 in San Jose, CA and everywhere in the USA
laura27mcferrin@gmail.com
Posted 20 hours ago...sale price $

2

,000
AVERAGE KELLY BLUE BOOK PRICE IS $7,000, THIS IS BULL CRAP.
I will not respond through Offerup website, please contact me directly at: Laura27mcferrin@gmail dot com…she claims to be in the US Army. Odometer Status..ACTUAL
Fuel Type: Gasoline
Cylinders: 6 Cyl
Engine:3.5L V6 FI DOHC 24V F4
Transmission:Automatic
Drive Line Type: 4 Wheel Drive
Vehicle: Automobile
VIN Status OK…BULL CRAP NO NUMBER GIVEN
Body Style: Wagona
Condition Used (normal wear)
Hi again the car is stored with all the paperwork in eBay warehouse number 16, in Lynnwood WA headquarters in container, sealed and ready for delivery. The transaction will be made thru eBay because they can protect both of us and they also offer 10 days inspection period. You'll have 10 days to test/drive the car before decided to keep it or not. If the vehicle is not like I described you'll ship it back on my expense and they will give you a full refund. eBay will hold the funds until you receive the car with all the papers work. Only after you confirm them that you wanna keep it they will release me the funds. In this way you will be able to inspect the vehicle before committing to buy it. If you want to start the transaction with eBay reply me your full name, delivery address and your ph#no,then eBay will contact you with further instructions.
Thank you!
Staff Sgt. Laura Mcferrin…BULL CRAP
128th Mobile Public Affairs Detachment
Utah Army National Guard.
This is a Organized Crime Syndicate scam, used car email deal has been going on for years, different names, different cars, same result, money lost by consumers. All leads will dead end, scam is most likely run from outside USA, most likely East European country of origin is Ukraine, Nigerians are also still active in this type of scam.
Bill Warner Private Investigator Sarasota SEX, CRIME CHEATERS & TERRORISM at http://www.wbipi.com