SCAM ALERT: Did (219) 557-9212 call you? For what it's worth, Microsoft support page says they will never call you. They will use ISPs as intermediaries to resolve any possible issues that might come up. So if you get a call from Microsoft (INDIA CALL CENTER BLACK KEYBOARD 219-557-9212), hang up. Thing is, the scammers called about six times in a row, day after day, insistent there was a problem. I finally gave in despite considerable misgivings from the get-go.
Microsoft Computer Repair Scam hitting hard all across the USA in the last 30 days, see:
1). The Oregonian, September 16th, 2014,

McMinnville police warn of Microsoft repair scam calls

.
2).
F
orbes.com, August 25th, 2014,
Scamming Fake Microsoft Support Scammers - Forbes
3).
KFOR, August 19th, 2014,
More victims coming forward in "Microsoft" phone scam ...
4). The Rock River Times, September 18th, 2014,

Rockford BBB aware of 'Microsoft' phone scam
5). WTVR, August 29th, 2014,

Don't fall victim to this "Microsoft" phone scam | WTVR.com
6). bizjournals.com,
August 29th, 2014,
No, those aren't Microsoft employees on the phone - they're ...
7). Billwarnerpi.com, Sarasota Fl, September 18th, 2014,

BLACK KEYBOARD MICROSOFT SCAM FROM INDIA CALL CENTER 219- 557-9212 WILL COST YOU $266.00
The scam always starts the same way: the phone rings at someone's home, and the caller – usually with an Indian accent – asks for the owner, quoting their name and address before saying "I'm calling for
Microsoft
. We've had a report from your internet service provider of serious virus problems from your computer."
Dire forecasts are made that if the problem is not solved, the computer will become unusable.The puzzled owner is then directed to their computer, and asked to open a program called "Windows Event Viewer" by pressing the windows flag and the leter R at the same time. Its contents are, to the average user, worrying: they look like a long list of errors, some labelled "critical". "Yes, that's it," says the caller. "Now let me guide you through the steps to fixing it." The Debit Card transfer of $266.00 from my client for the fix was paid to 'Black Keyboard' Kolkata India on September 18th 2014, a FBI IC3 formal complaint has been filed.
The computer owner is directed to a website and told to download a program that hands over remote control of the computer, and the caller "installs" various "fixes" for the problem. And then it's time to pay a fee: $266.00 for a "subscription" to the "preventative service". The only catch: there was never anything wrong with the computer, the caller is not working for Microsoft or the internet service provider, and the owner has given a complete stranger access to every piece of data on their computer.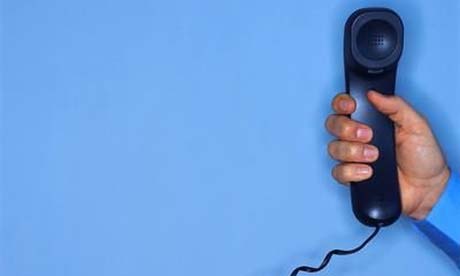 Better Business Bureau is alerting consumers to a phone scam in which the caller claims to be from Microsoft. The caller offers to solve a consumer's computer problems or sell him or her a software license, all in an effort to gain remote control access to the consumer's computer.
Recently, several consumers called BBB to report they received a phone call from a "Microsoft employee" who told her he had recognized a virus on her computer.
The man identified himself as being from Microsoft tech support and said he had identified that my computer had a virus the consumer said. The scammer then directed the consumer to go to her computer and proceeded to give directions to 'get rid of the virus.'
According to Microsoft, once these scammers have access to the computer they can install malicious software, steal personal information, take control of the computer remotely or direct consumers to fraudulent websites where they are asked to enter their credit card information.
Microsoft's Online Safety and Security Centre states that neither Microsoft nor its partners make unsolicited phone calls.
Here are some of the organizations that cybercriminals claim to be from:
· Windows Helpdesk
· Windows Service Center
· Microsoft Tech Support
· Microsoft Support
· Windows Technical Department Support Group
·Microsoft Research and Development Team (Microsoft R & D Team)
MIRROR UK NEWS:
With cold callers based overseas who hide behind a smokescreen of lies
, this is
a rampant con
that I thought might never result in a culprit being held to account. So what a delight to see a Microsoft scammer end up in a British court.
Mohammed Khalid Jamil ran a gang that managed to turn over $1million a year
by phoning people at home and convincing them that their computers had a virus which urgently needed tackling. Despite using cold callers in India and operating out of Dubai "for tax reasons", the crook was caught when experts in online crime followed the money trail to companies he'd set up in the UK.
Now the 34-year-old, who also lives in Luton, Beds, has been given a suspended jail sentence after being
nailed by the National Trading ­Standards eCrime Team.
"This is a landmark case, as we believe it may be the first ever successful ­prosecution of someone involved in the
Microsoft scam in the UK," said Lord Toby Harris, chairman of the National
Trading Standards Board. "It's an important turning point for UK consumers who have been plagued by this scam, or variants of it, for several years. "
Many have succumbed to it
, parting with ­significant sums of money, their computers have been compromised and their personal details have been put at risk.
Bill Warner Sarasota Private Investigator, SEX, CRIME, CHEATERS & TERRORISM at
www.wbipi.com