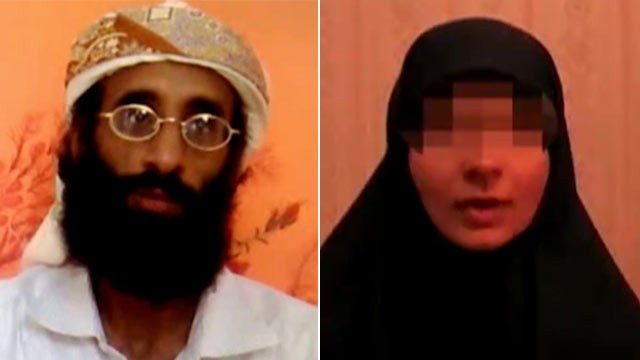 NY POST...In September 2009, Morten Storm, a young Danish national-turned-Islamic jihadist, flew to Yemen to visit an old friend — Anwar al-Awlaki, the American-born terrorist leading al Qaeda in Yemen. Awlaki had been released from prison two years prior. He had served an 18-month sentence on ambiguous charges. After his release, Awlaki went underground. He soon sent Storm an e-mail. "Come to Yemen," it read. "I need to see you." As a UK resident with a Yemeni wife, Storm was highly valuable to Awlaki. And for Storm, the attention of one of jihad's most powerful leaders was thrilling. Storm found one stressed-out terrorist.
"The Americans want me dead," Awlaki said. "They are putting pressure on the [Yemeni] government all the time." He was also bitter about his time in prison. FBI agents had been in to see him, Awlaki said. They wanted details of his meetings in California with two of the 9/11 hijackers months before the attacks, (and Ziyad Khaleel).
Mujahedeen Secrets 2.0....Morten Storm taught Awlaki how to safely communicate electronically: save all e-mails to a draft folder in an account he and Storm shared. This way, both could correspond without sending a single note, avoiding detection by Western intelligence agencies. What Awlaki didn't know then was that Storm himself was a double agent working for the Americans, the Brits and the Danes, and that his new life's mission was bringing Awlaki down. Awlaki revealed to Storm how to crack the 256-bit encryption code he used to communicate with acolytes in Europe and the United States. He called it "Mujahedeen Secrets 2.0." Storm took detailed notes, which he turned over to all three intelligence agencies, MI5 MI6 and the CIA.
Early 2008 brought Storm a unique opportunity. Awlaki was complaining about his two wives, who were not taking to his life on the run. He wanted a third wife, preferably a Western Muslim. Could Storm help? He could. Storm found her on Facebook, on a page devoted to fans of Awlaki. On Sept. 30, 2011, two Predator drones took off from Saudi Arabia and launched Hellfire missiles at a convoy including Awlaki and Samir Khan killing them.
Mujahideen Secrets 2...
Software designed specifically to aid Muslim terrorists hide their identities
and location while online has been released in an updated version, according to security analyst Paul Henry of Secure Computing. He says the
program is named Mujahideen Secrets 2,
and claims it is "
the first Islamic program for secure communications through networks with the highest technical level of encoding."
The software wass available free at the password-protected Ekhlaas.org website, a destination frequently carrying al-Qaida messages, and is an updated version of the Mujahideen Secrets program that was released in early 2007 by the Global Islamic Media Front, an al-Qaida-linked Internet organization.
The Ekhlaas.org website that was hosted in Tampa Fl was shut down by Sarasota Private Investigator Bill
Warner. "Mujahideen Secrets 2 is designed to allow mujahedeen
encrypted communication online using elaborate algorithms and symmetrical and asymmetrical encryption keys," said Eli Alshech, director of the Jihad and Terrorism Studies Project for the Middle East Media Research Institute, a think tank based in Washington.
TAMPA -- Feb 21 2008, Web Sleuth Tracks Another Jihadist Site To Tampa Host..Tampa continues to be the focus of an international game of Internet whack-a-mole between jihadists who put up Web sites and organizations and individuals who try to shut them down. For the third time in a month, Sarasota-based private investigator Bill Warner has tracked to a Tampa hosting company what investigators call a significant Web site used by jihadists for communications, recruitment and fundraising. The company is based in the same building as the United States attorney's office. The Web site, www.ekhlaas.info appears to show images of mujahedeen firing on U.S. troops in Afghanistan, among other images. The Web site was hosted by Noc4Hosts Inc. until it was taken down this month after a call from the Tribune. Bill Warner, who says he tracks jihadists online to disrupt their activities, has been targeted by Al-Qaeda propagandist Samir Khan, who said "Bill Warner the lying enemy of Allah may Allah destroy him".
Bill Warner Sarasota Private Investigator, SEX, CRIME, CHEATERS & TERRORISM at

www.wbipi.com