CBS Philly......PHILADELPHIA (CBS) Two leaders of a mosque tried to cut off the hand of a man they allege stole jars of money from the house of worship, Philadelphia police said.
The bizarre incident happened July 14th at the Masjid located in the 1100 block of North 63rd Street in the city's Overbrook section. At about 5:30 a.m., after the prayer service concluded, police say the victim was approached by the mosque's Imam and the Amir.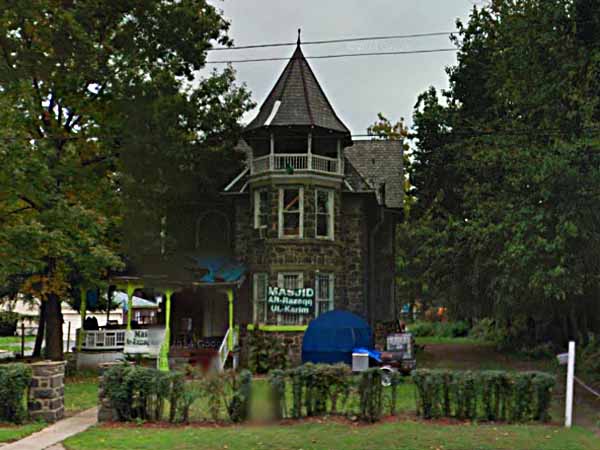 Investigators say the two males accused the victim of stealing jars of money from the Masjid Ar-Razaqq Ul-Karim in West Philly. The males, police say, dragged the victim to the rear of the property and attempted to cut off his hand with a machete. The victim sustained a severe laceration to his right wrist and was transported to Mercy Hospital by medics.
On July 17th, the Amir, Mabul Shoatz aka Merv Mitchell, was arrested at the mosque. Police say a two-foot long machete was found at the mosque. Mabul Shoatz, aka Merv Mitchell, is charged with Aggravated Assault, Criminal Conspiracy, Simple Assault, Reckless Endangering Another Person and related offenses. The Imam, a 35-year-old male, remains on the loose.
Mabul Shoatz, aka Merv Mitchell is the Amir of the mosque, called Masjid Ar-Razaqq Ul-Karim, which is located in West Philadelphia. Merv Mitchell who uses several aliases is a common criminal a thug, Court records show that Mitchell has an extensive criminal history that includes convictions for robbery, theft, burglary and carrying a firearm without a license. According to city records, the mosque's owner, Nothinne Mabul Mitchell, owes $80,326 in back real estate taxes. The Department of Licenses and Inspections deemed the property unsafe in May 2013, and issued violations for a partially collapsed wall, roof and ceiling. Police are looking for the imam who is said to be on the run.
Bill Warner Sarasota Private Investigator, SEX, CRIME, CHEATERS & TERRORISM at
www.wbipi.com