Washington (CNN) — In August 2013 American-born al Qaeda spokesman Adam Gadahn was calling for attacks on U.S. ambassadors around the world. In a 39-minute video, Gadahn praised the death of Libya's U.S. Ambassador Chris Stevens on September 11th 2012 — and urged wealthy Muslims to offer militants rewards so they can kill others, according to SITE, a jihadist monitoring group. Specifically, he referenced a bounty set for the death of U.S. Ambassador to Yemen, Gerald Feierstein. "These prizes have a great effect in instilling fear in the hearts of our cowardly enemies," Gadahn who has a $1 million dollar bounty on his head, says in the video. "They also encourage hesitant individuals to carry out important and great deeds in the path of Allah." The U.S. has never been able to block or compete with Al-Qaeda's huge presence on the Internet so that is why U.S. Citizen
Adam Gadahn has been targeted for a Drone Strike in Pakistan due to his huge Internet presence as Al-Qaeda's Chief Propagandist and suicide bomber recruiter.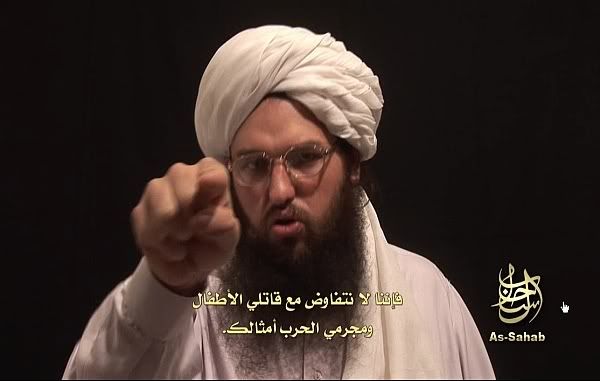 The As-Sahab Foundation for Islamic Media Publication, is the media production house of Al-Qaeda and run by Adam Gadahn, used to relay the organization's views to the world.
As-Sahab "produces documentary-quality films, iPod files and cellphone video." In 2007, it released 97 original videos, a sixfold increase from 2005.
As-Sahab's first production was believed to have been in 2001 with the involvement of Adam Yahiye Gadahn. U.S. and British intelligence officials believe it to be run by former Orange County California resident Adam Gadahn, who left America to join Al-Qaeda in Pakistan.
The first time the Obama administration carried out a targeted killing operation against an American citizen was in September 2011, when a C.I.A. drone killed the radical preacher Anwar al-Awlaki and Samir Khan in Yemen; officials said little publicly about the operation. The White House acknowledged last year that four American citizens had been killed in drone strikes during Mr. Obama's time in office. According to the White House, only Mr. Awlaki had been intentionally targeted. US Citizen Samir Khan was killed along with Anwar al-Awlaki by a CIA-DOD hell fire missle in Yemen, up next US Citizen and Al-Qaeda mouth piece Adam Gadahn.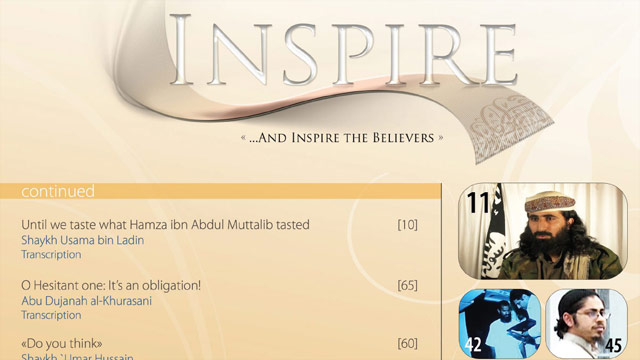 U.S. intelligence operatives covertly sabotaged the prominent al-Qaeda online magazine 'Inspire' in May 2013 in an apparent attempt to sow confusion among the group's followers. U.S. intelligence agencies, including the National Security Agency and the CIA, have invested heavily in cyber-capabilities in recent years. Security officials, speaking on the condition of anonymity, said recent operation were only the latest U.S. attempt to disrupt al-Qaeda's online propaganda. "You can make it hard for them to distribute it, or you can mess with the content. And you can mess with the content in a way that is obvious or in ways that are not obvious," said one intelligence official.
'Inspire' is published in English (now) by Al-Qaeda's Chief Propagandist and recruiter Adam Gadahn after the death of Anwar al-Awlaki and Samir Khan and targeted at Western audiences, particularly young readers who might have inclinations toward terrorism.
One issue, published in the summer of 2010 by Samir Khan, illustrated just how closely Inspire copied the
eye-catching design of American magazines. Articles about jihad are advertised in the same style that Western publications use for 30-minute recipes or sex advice. The same 2010 issue included instructions on precisely how to use a kitchen pressure cooker, explosives and shrapnel to produce a bomb — the exact method of attack that authorities say the Tsarnaev brothers used in the Boston Marathon bombing.
Samir Khan was living in Charlotte NC when WBTV 3 News and I exposed his links to Al-Qaeda and the work he was doing for them online in 2009, I filed numerous complaints with the FBI about Samir Khan and his activity with Al-Qaeda while he was in Charlotte NC but no action was taken by the FBI, see Feb. 16th 2009 Samir Khan Complaint below.
Terrorist Samir Khan posted the following death threat while he was in Charlotte NC…In Sha' Allah.
T
he lying enemy of Allah,
Bill Warner – may Allah destroy him
—
claimed
that he was the one who shut down our blog. Let this be a testimony that this disbeliever is a liar". "
May Allah send a hurricane over his house so that he can be wiped out, humiliated
. In addition, al-Thabaat forums are back up. Please visit the main page. We have dedicated a video to the return of the blog
to strike fear in the heart of the Kuffaar Bill Warner".
SEE YOUTUBE VIDEO
CLICK HERE
Bill Warner Sarasota Private Investigator, SEX, CRIME, CHEATERS & TERRORISM at www.wbipi.com