The Sarasota County Sheriff's Office is asking the public for help identifying a suspect and vehicle connected to residential burglaries near Swift and Wilkinson roads in Sarasota. On Sunday, 9/22/2013, a teen reported hearing someone knock on the door of his Murdock Avenue home but didn't answer. Moments later a man broke in through a sliding door but fled when he saw the boy inside. Less than a half mile away on Foremere Place, the same subject attempted another burglary but was scared off by a neighbor. The photo above shows the suspect getting into a car, which witnesses say was a small white or silver four-door sedan driven by a woman.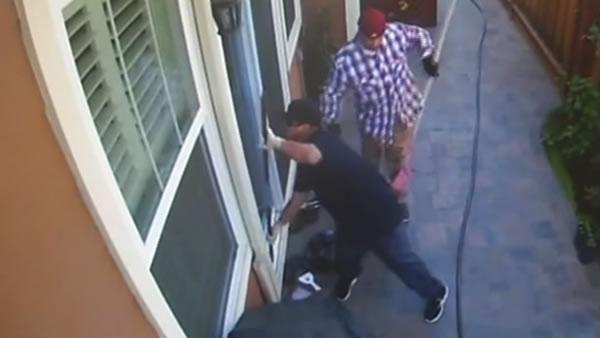 Anyone with information about the incidents, the suspects or the vehicle is asked to call Criminal Investigations at 941-861-4900 or Crime Stoppers at 941-366-TIPS (8477) or online at
www.sarasotacrimestoppers.com
. Burglars often knock on doors to determine if someone is home before going to the back of the house to make entry. If you are not expecting anyone, announce that you are there but say you can't come to the door. If they are up to no good your presence will usually cause them to leave. If their visit seems suspicious contact the Sheriff's Office non-emergency number 941-316-1201 with as much information as possible so law enforcement can try to make contact and find out why they are in the area.
Bill Warner Sarasota Private Investigator, SEX, CRIME, CHEATERS & TERRORISM at
www.wbipi.com