Delbert "Shorty" Belton a 88-year-old wounded veteran of World War II died Thursday after he was brutally beaten, apparently at random, in the parking lot of his lodge in Spokane, Wash., authorities said. Spokane police said they were seeking two suspects in the attack Wednesday night on Delbert "Shorty" Belton, a retired aluminum company worker who'd lived in the city for most of his life after he was discharged from the Army after the war.
Belton died of his injuries Thursday morning, police said.
The suspects were described as black males of average build, 16 to 19 years old, wearing black clothing and red sneakers. Police Lt. Mark Griffiths said they apparently attacked Belton at random.
"It appears he was assaulted in the parking lot, and there was no indication that he would have known these people prior to the assault," Griffiths said at a news conference. As police released surveillance camera photos of two young men believed to be the suspects, a makeshift memorial overflowing with flowers, U.S. flags and messages of sympathy sprouted Thursday outside the Eagles Lodge in North Spokane.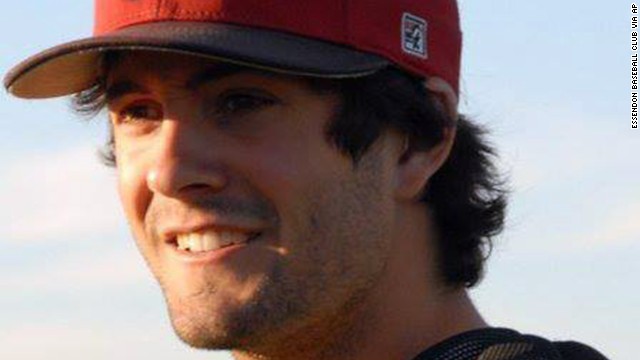 It's the second time in a week that a seemingly random attack by black teenagers has claimed a life. On August 16, Christopher Lane a 23-year-old Australian baseball player attending college in Oklahoma was g
unned down in the town of Duncan
. One of three teens police arrested in that shooting said they carried it out because "we were bored and didn't have anything to do." The randomness of the two attacks was not lost on Ted Denison, who's been friends with Shorty Belton for a long time. "It's really depressing," Denison told CNN late Thursday night. "Seems that all there is is bad news."
Christopher Lane, who was from Australia, was gunned down in Duncan, Oklahoma, while he was out jogging last week. The motive? Three teens who had nothing better to do, according to police. "They witnessed a young man run by on the street. Chose him as the target," Police Chief Danny Ford
told CNN affiliate KSWO
.

James Edwards Jr., 15

,

and Chancey Luna, 16, were charged as adults with felony murder in the first degree, according to Kaylee Chandler, Stephens County Court Clerk. When police arrested the teens, one of them offered up a motive that made clear that Lane, who attended East Central University on a baseball scholarship, was chosen at random. "He said the motive was, 'We were going to kill somebody,'" Ford told Australian radio station 3AW.
Bill Warner Sarasota Private Investigator, SEX, CRIME, CHEATERS & TERRORISM at
www.wbipi.com