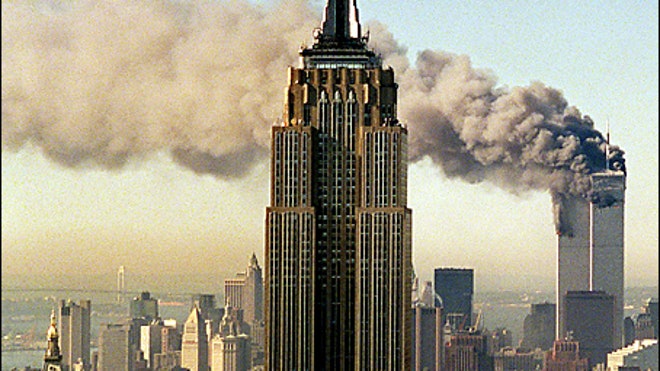 NY DAILY NEWS Aug 23 — Outgoing FBI director Robert Mueller, who took over just a week before the Sep 11, 2001
terror attacks on America, believes that the threat remains though
its nature has changed.
"Well, I think it's changed. And there's a different landscape out there," Mueller, 69, who is stepping down Sep 4 after 12 years as America's top law enforcement officer, told various American news media.
"After September 11th, you had core Al Qaeda in Pakistan and Afghanistan with (Osama) bin Laden. Bin Laden was killed. You have Al Qaeda growing in countries like Somalia, but most particularly in Yemen," he was quoted as saying by CNN.
"And there's still substantial threat out of Yemen," he said. "And now you have the countries in the Arab Spring: Tunisia, Libya, Syria, Mali; Egypt most recently, where they're breeding grounds for radical extremists who may not stay there, but may present an attack."
Mueller, who was charged with reshaping the FBI from a domestic crime-fighting force into a counterintelligence service with a key role in combating terrorism, also spoke of the homegrown extremists with in the US.
"And, finally, you have, within the United States, the growth of homegrown, radicalised extremists who are radicalised on the Internet and then get their instructions for developing explosives on the Internet, as well," he said.
UPDATED August 25 2013…NYPD Beefs Up Security in Manhattan Amid Online Terror 'Chatter'. NEW YORK (CBSNewYork/AP) – Police in New York City have beefed up security at iconic locations like the Empire State Building and World Trade Center amid online "chatter" about terror threats

. The NYPD also is beefing up security at houses of worship and increasing counterterrorism staffing.
see
http://newyork.cbslocal.com/2013/08/05/nypd-beefs-up-security-amid-online-terror-chatter/
Bill Warner Sarasota Private Investigator, SEX, CRIME, CHEATERS & TERRORISM at
www.wbipi.com