(L) Image of Juggalo Gang member (R) Image of Heather King.
SARASOTA - A Sarasota woman faces numerous charges, including child neglect, for allegedly having her child in a home where drug deals and prostitution are common practice, according to police. Heather King, 24, was arrested Tuesday, April 9th, on a warrant

after the narcotics unit searched her home on Tarpon Avenue

. Drugs and paraphernalia, including needles and cooking spoons, were observed in places accessible to King's child, cops say she is a member of the Juggalos gang.
Heather J. King, DOB
11/20/1988, has 3 prior arrests in Sarasota County since
the begining of the year, including POSSESSION OF COCAINE and DRUGS POSSESS-CONTROLLED SUBSTANCE WITHOUT PRESCRIPTION. She was arrested February 2013 on the drug charge at the corner of Bee Ridge Rd and Beneva Rd. The J
uggalos gang have been mostly made up of transient or homeless people, just what Sarasota needs more drug dealers amid the homeless population.
CORVALLIS, Ore. -- Two teens arrested for beating homeless people are members of an emerging street gang known for painting their faces like clowns, say police. Jonathan Appelt and Robert Griffin told officers they were "juggalos" when they were arrested for
three violent attacks on the homeless
, said Lt. Tim Brewer. Juggalos have their roots in a rap group called the Insane Clown Posse. They paint their faces black and white, like ICP members, and sometimes wear clothing or have tattoos of the Hatchetman, an ICP logo. Appelt had a hatchet similar to one carried by the Hatchetman when he was arrested, said Brewer.
Clovis, CA (
The Weekly Vice
) – Jeffrey Nicholas, a 45-year-old Clovis man and six other people (aged 18 to 28) claiming to be

Juggalos

were arrested for dealing drugs out of Nicholas' home. One man's mugshot even appeared to have some remaining clown make-up... a

Juggalos

trade-mark. According to Clovis police, neighbors had been complaining about the amount of traffic going in and out Nicholas' home for months. Police set up a sting using undercover "drug buyers" and gathered enough evidence to make seven arrests. Investigators say the suspects sold Oxycontin and

Opana

, a new highly addictive and dangerous narcotic.
F
BI
National Gang Threat Assessment – Emerging Trends as per the National Gang Intelligence Center (NGIC).
The Juggalos, a loosely-organized hybrid gang, are rapidly expanding into many US communities. Although recognized as a gang in only four states, many Juggalos subsets exhibit gang-like behavior and engage in criminal activity and violence. Law enforcement officials in at least 21 states (Florida) have identified criminal Juggalo sub-sets, according to NGIC reporting.
Dante Kirpal Kier, 19,

a

Juggalos

gang member faces three felony charges, including attempted murder, after police say he stabbed a Kalispell homeowner during a Dec. 12 home invasion because "it felt good." The FBI report states that most crimes committed by Juggalos are sporadic, disorganized, individualistic, and often involve simple assault, personal drug use and possession, petty theft, and vandalism. However, open source reporting suggests that
a small number of Juggalos are forming more organized subsets and engaging in more gang-like
criminal activity, such as felony assaults, thefts, robberies, and drug sales. Social networking websites are a popular conveyance for Juggalo sub-culture to communicate and expand.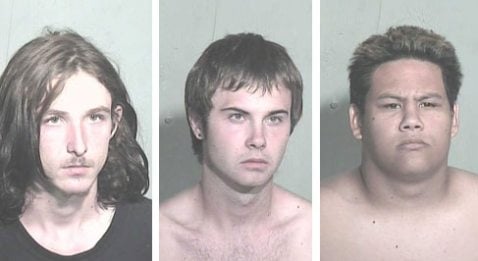 Juggalos' disorganization and lack of structure within their groups, coupled with their transient nature, makes it difficult to classify them and identify their members and migration patterns. Many criminal Juggalo sub-sets are comprised of transient or homeless individuals, according to law enforcement reporting. Most Juggalo criminal groups are not motivated to migrate based upon traditional needs of a gang. However, law enforcement reporting suggests that Juggalo criminal activity has increased over the past several years and has expanded to several other states. Transient, criminal Juggalo groups pose a threat to communities due to the potential for violence, drug use/sales, and their general destructive and violent nature.
Bill Warner Sarasota Private Investigator, SEX, CRIME, CHEATERS & TERRORISM at
www.wbipi.com